Products
News
Scope of the Company
Tags
Contact Us
Address: Room9#2-1102 WeiDongxingfu City, Licang District, Qingdao, Shandong, China
Factory Address:YongKang Street 2,Economic Development Zone,Weifang City, Shandong, China
Tel: 0086-0532-68076582
Fax:0086-0532-68076582
Email: info@chinapepper.net
Products
PRODUCT DESCRIPTION
The specifications
Whole black pepper
Black pepper FAQ, Clean:
Moisture : 13-13.5% max
Admixture : 0.2-1% max
Density: 500gl min-630gl min (we have Pin heads Black pepper also)
No mouldy berries, no fungus
Packing: PP bag 25, 50 kgs net or as per customers' requirement
SGS Certificate provided
As the professional manufacturer of black pepper, we assure the shipment prompt (7-10 days since confirmation date)
If you have any requirement kindly please do not hesiate to contact me.I expect to give you favorable price and high quality cargos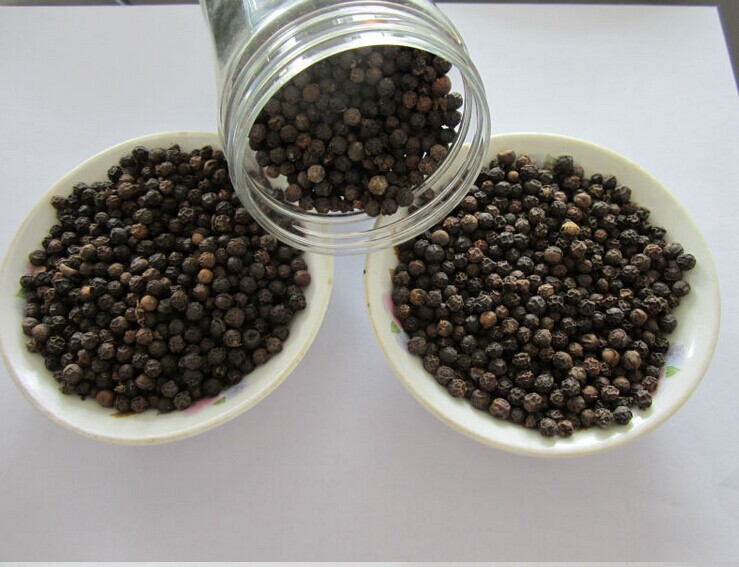 Weifang Manna Foods Co.,Ltd is one of the leading companies specializes in processing and exporting Agriculture products and Spices in China. We have modern and spacious warehouses and factories spread over the country…which ensures the safe storage of products with large quantity so we can supply material around the year. Furthermore, our products are always the best of seasons and be retained maximum freshness, natural flavor and taste. We pride of having established long lasting mutual beneficial relationship with clients globally and exported our products throughout the world with the most reasonable price, timely delivery and flexible payment. Our dynamic mechanism under ISO 9001- 2000 management will satisfy all buyers who join with us. Now our products mainly exported to Japan,Europe,South Korea,Southeast Asia and other countries.